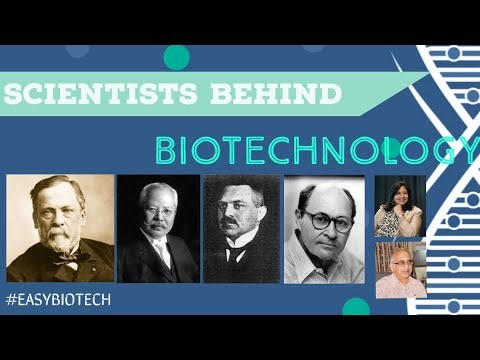 About Biotechnology Department
Biotechnology is the broad area of biology, involving living systems and organisms to develop or make products and the integration of natural sciences and engineering sciences in order to achieve the application of organisms, cells and molecular analogues for products and services. It often overlaps with the fields of molecular biology, biochemistry, cell biology, embryology, genetics and microbiology, bio-engineering, biomedical engineering, bio manufacturing and molecular engineering. Humankind has used biotechnology in agriculture, food production, environment medicine and conversely provides methods to support and perform basic research in biology. Modern usage also includes genetic engineering as well as cell and tissue culture technologies
Biotechnology research is changing rapidly. The field has been impacted by events that shape public perceptions of microbes, such as the emergence of globally significant diseases, threats of bioterrorism, increasing failure of formerly effective antibiotics and therapies to treat microbial diseases, and events that contaminate food on a large scale. Biotechnology research is taking advantage of the technological advancements to produce different vaccines to new threats by opening new fields of inquiry, particularly in rDNA technology, genetic engineering and genomics studies.
The Department of Biotechnology strives to educate its student's cores of Biotechnology as they will be the researchers of tomorrow. Biotechnology provides exceptional teaching tools and is of pivotal importance to understanding biology. At the undergraduate level, a thorough knowledge of Biotechnology should be made a part of the core curriculum for life science majors. The scope of Biotechnology is huge because of the involvement of Biotechnology in various fields as Pharmacy, Medicine, clinical research, agriculture, dairy industry, water industry, nanotechnology, chemical technology, rDNA technology, genetic engineering and genomics studies.
The Department of Biotechnology was started in year 2001, the department offers three year restructured undergraduate course in Biotechnology English medium along with botany and chemistry as combination. The course follows choice-based credit system CBCS under semester pattern with community service project included in curriculum from the academic year 2020-21, every academic year thirty plus students are admitted. An undergraduate degree in Biotechnology gives you the opportunity to work at science laboratories and biotechnology labs
The department of Biotechnology is well equipped all types of laboratory equipment. The department engages students with ICT based teaching, seminars, project and review of research articles, conducts guest lectures, facilitates visit to blood banks, mushroom cultivation farms, vermicomposting, etc. This department encourages students to pursue higher education and research.
The Department Biotechnology for the benefit of its students organizes guest lectures by eminent professors. UG Students are provided with exposure outside the classroom by conducting fields visit to pharmaceutical companies and by carrying out project works at reputable scientific laboratories.
The Department of Biotechnology being in the in charge of certificate courses like Mushroom Cultivation, Medical lab technician, First aid training programme and Food and Nutrition and also maintain the best practises like vermicomposting.